In Japan, the New Year is the greatest annual congratulation. Although there is no vacation of Christmas, for example in almost all public offices and business office, a year-end vacation starts on December 29, then there is a vacation of the new year till January 3.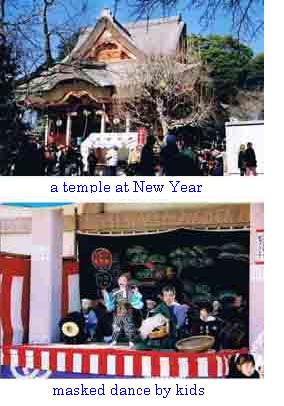 At the New Year's Eve, number of people go to shopping for new year preparation, so almost all shops are busy until late at night.

It is said that 2/3 of Japanese people goes the first visit in the year to a shrine or temple in the period from the 1st in January to the 3rd. Most places amount to 3 million people for three days.

Fonte begins to practice a chorus on the first Saturday night, avoid three days of the beginning.
Since four music must be finished by seven practice days for an ensemble reception, it is very hard practice this year.